Get Matched to the World's Top Freelance Atlassian Talent
We're the smartest way to hire Platinum-standard Atlassian contractors. Meet a top freelancer who really is the right match for your team. And with our pay-as-you go option and dedicated customer care, we're 100% risk-free, too.
Need an IT Contractor?
How about a senior development engineer? Or an approved Jira administrator? We'll help you find them from hundreds of our verified consultants.
ClearHub is an exclusive network of reliable freelance IT consultants, contractors and Atlassian experts with a wide range of expertise.
Atlassian Experience Guaranteed
With our unrivalled experience, whether you need an IT engineer, or Jira administrator, no one understands your requirements better.
Resources for Long-term Work
As the world's largest network of Atlassian contractors, we're guaranteed to have the IT skills you need – tested and approved by Clearvision.
ClearHub Service Desk
All of our Atlassian-approved IT contractors get weekly technical support – giving you complete peace-of-mind.
Time Saved
Does searching for the perfect IT contractor distract you from your work? We'll do all of the hard work for you – to save you time.
Get in Touch
Complete the quick contact form at the bottom of this page and a member of out team will be in touch to discuss your needs.
01
Get a Contractor
We will begin searching our network for the Atlassian contractor who is the best match for you.
02
Get to Work
ClearHub will make sure everything is in place to enjoy an efficient and beneficial experience with your contractor!
03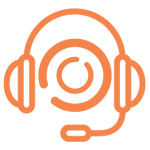 Continuous Support
Hire an Atlassian-verified IT contractor with us and your recruit will receive rapid technical support for any issues, to make sure they are fixed quickly and easily.
Tried and Tested
Save time looking for your perfect IT hire. Our complete network of contractors are approved by our team of Atlassian experts to make sure we only offer you people with the right skills.
Get in touch today to discuss your unique business requirements